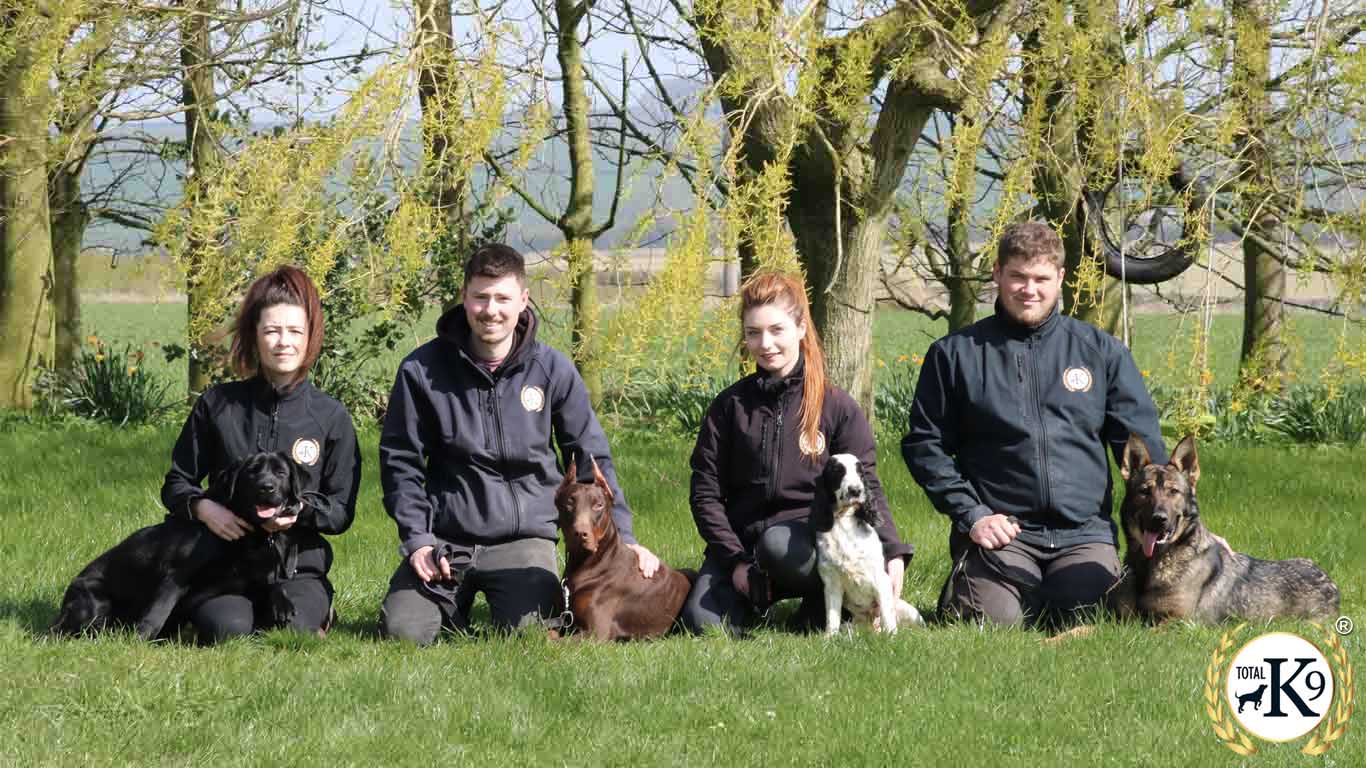 Personal Protection Dogs & Dog Training
About TOTAL K9 ®
TOTAL K9 ® is set in 80 acres of stunning
Yorkshire countryside
Above everything else, first and foremost, all of our team are big dog lovers, and extremely passionate about what we do.
We really want to help people improve their lifestyle with a perfectly trained family protection dog or working dog. As the saying goes "a well trained dog is a pleasure to own".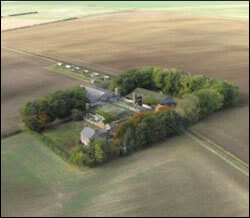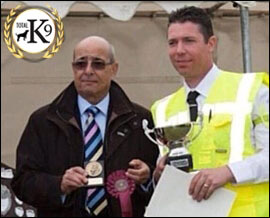 Because a protection dog that is not trained in the correct way can be a nightmare, causing stress, and even affecting people's relationships.
TOTAL K9 ® - Suppliers of Family Guard Dogs and Personal Protection Dogs For Sale. Fully Trained Protection Dogs for Police, Security and Family Protection. Working Dog Behavior and Obedience Training Courses.

Our TOP Protection Dogs For Sale

FAMILY PROTECTION DOGS TRAINING SESSIONS
Watch some videos of us training personal protection dogs.
WE TRAINED DOGS FOR CELEBRITIES & TV SHOWS
"Release The Hounds" TV SHOW - ITV2 - FOX USA TV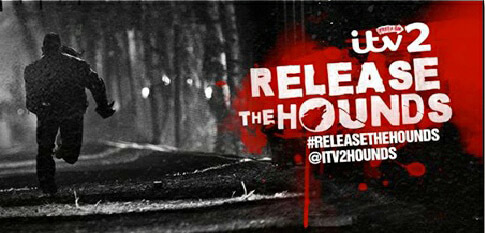 Robert Cammish has trained personal protection dogs for Celebrities, Professional Footballers and worked on numerous assignments including; TV Show "Release The Hounds" for ITV 2 & Fox TV USA- working on set with the cast and crew. He has also trained dogs for the TV movie "THE SPRINT KING".
"Parkour Vs Police Dog" TV SHOW - BBC SPORT - BBC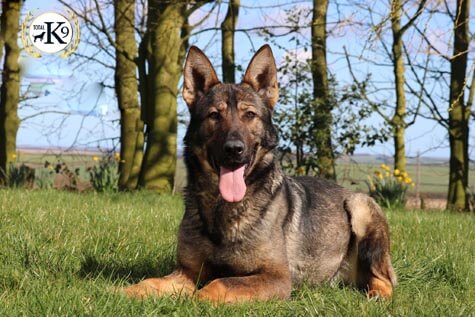 Robert Cammish and TOTAL K9® LTD were also the chosen company to work with BBC SPORT for the filming of the their new series Parkour Vs Police Dog. The star of this TV show is our protection dog Kelly. Kelly played the main part in the filming for the BBC SPORTS series, on the Inchkeith island.
"My New Protection Dog Wolf" - Eddie 'The Beast' Hall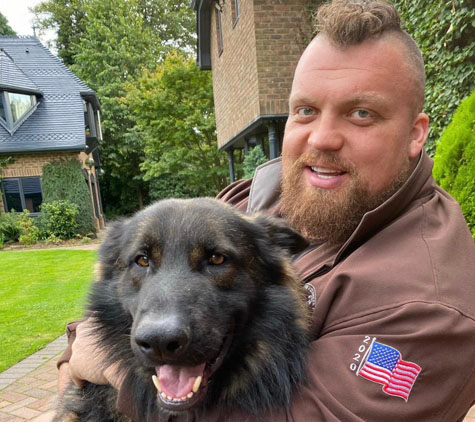 Robert Cammish and TOTAL K9® LTD were also chosen by Eddie Hall. In this video Eddie talks about his new companion, Wolf. Eddie 'The Beast' Hall won the World's Strongest Man 2017 competition. Eddie is also signed up for playing in The Expendables 4 Hollywood movie.
CELEBRITIES AS CLIENTS OF TOTAL K9®
Robert Cammish and TOTAL K9® were also chosen by celebrities like professional footballers, golfers, strongmans, and other celebrities.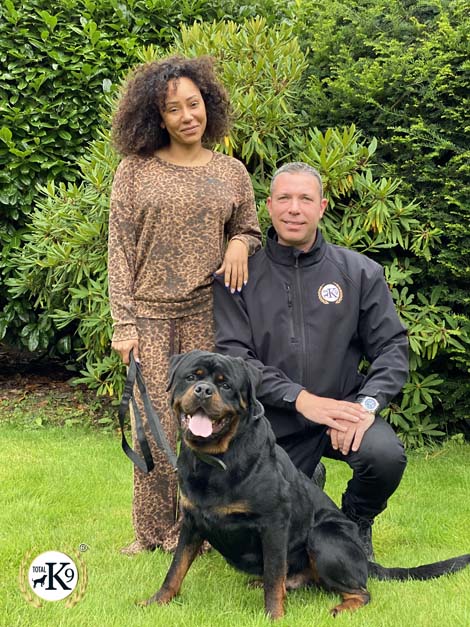 Mel B / Scary Spice, Spice Girls Superstar. Melanie Janine Brown is an English singer, songwriter, actress, and television personality, Spice Girls member and former America's Got Talent judge.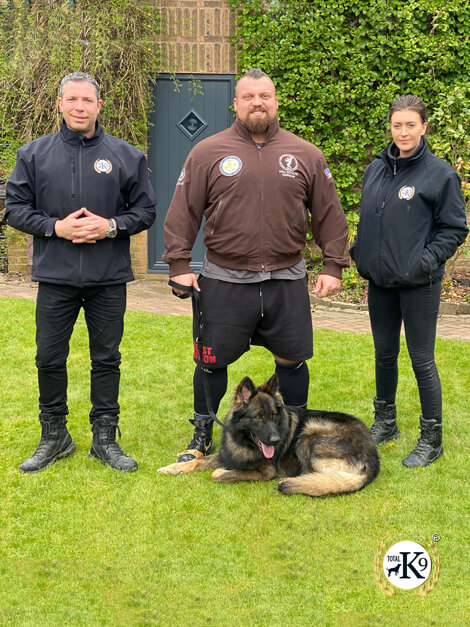 Eddie Hall (The Beast) 2017 - The world's strongest man and TV personality. A British former professional strongman, he won the World's Strongest Man 2017 competition.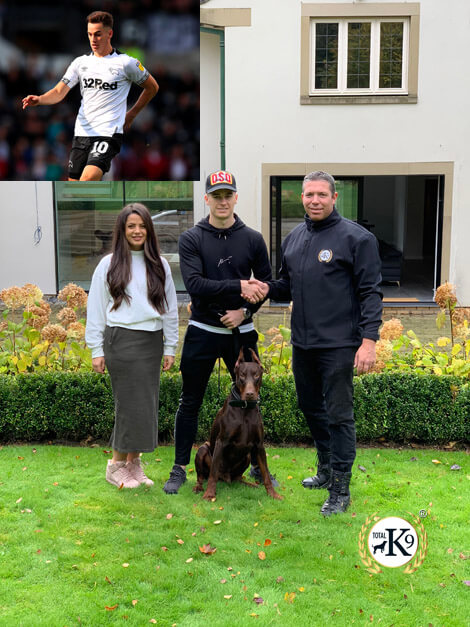 Tom Lawrence, Welsh professional footballer for Derby County and the Wales national team.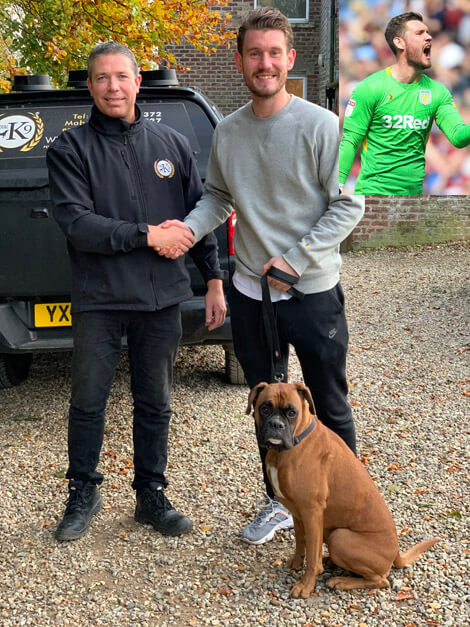 Jed Steer, professional footballer and goal keeper for Aston Villa English premiership football club.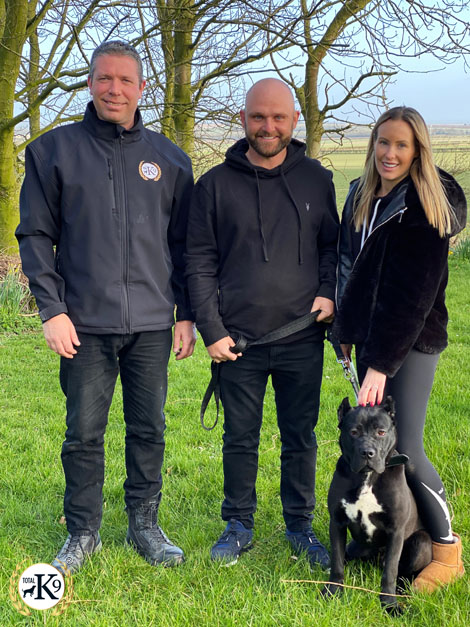 Andy Sullivan, English Professional Golfer. Won titles across the globe, including in Argentina, Australia and at the Scottish Amateur Open Stroke Play Championship.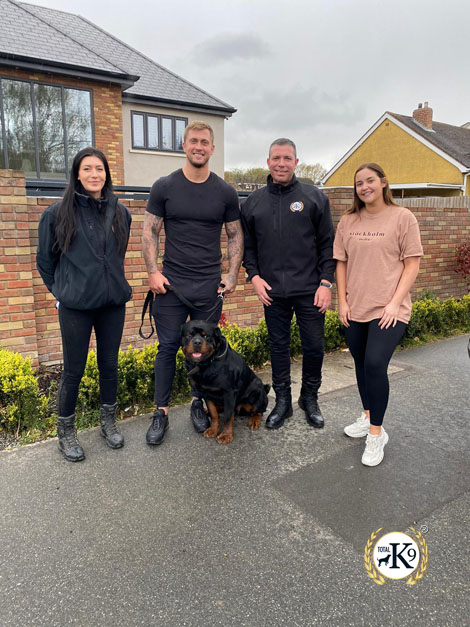 Dan Osborne Celebrity Big brother and TOWIE star and Jac Jossa 2019 I'm a celebrity Jungle Queen and ex BBC Eastenders Actress.
Security for the London Fashion Week - Princes Trust
Robert Cammish also ran all security operations at the London Fashion Week at the Hilton Hotel Paddington for the Princes Trust event.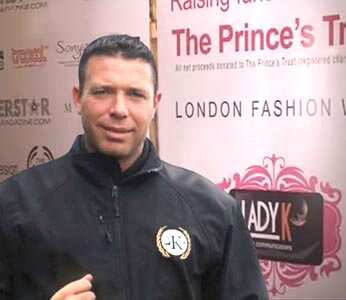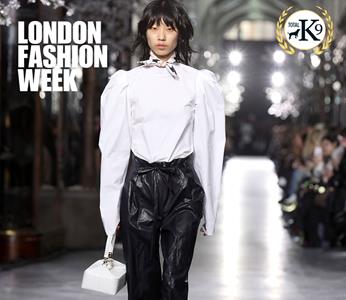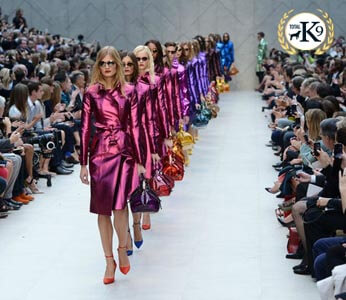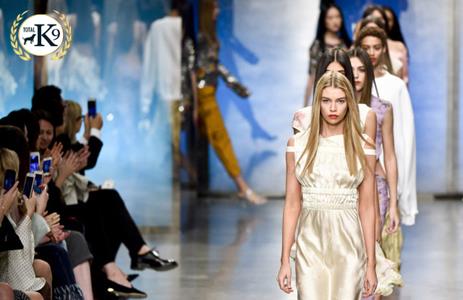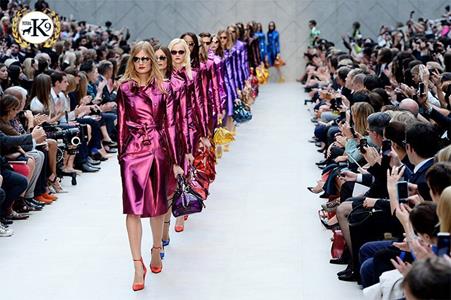 TESTIMONIALS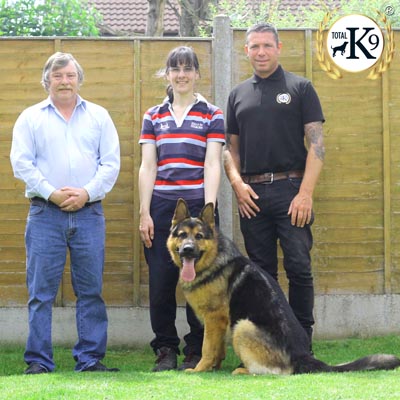 "Excellent service. From the first call to handover it's obvious the teams main priority is the dogs welfare. Rob took the time to get to know us and was then able to match us with wonderful Solo. We were encouraged to visit any time and spend time getting to know Solo. With his tailored training program, and the support of Rob and his team, Solo settled very well following his home delivery and handover. Rob's shown a keen interest in his progress and we're amazed at the following Solo has on Total K9's Facebook page!!! We recommended Rob to friends who have used his training services successfully. Thank you Total K9."
Karen C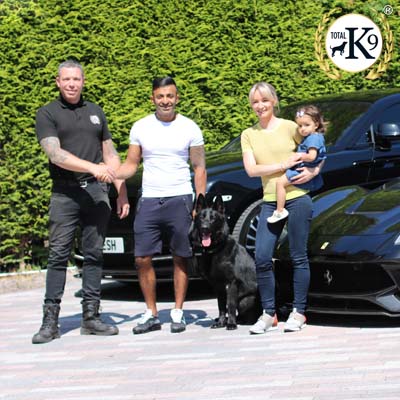 "After an incident at home we decided on a protection dog for our family and after looking at many companies we settled on Total K9. I felt the owner Rob was very professional in his approach. He made the effort to understand our family and needs and chose Bear a black German shepherd for us. He is an amazing dog. Protective when needed but 100% a loving family dog which is great with the children. Would not hesitate to recommend this company and Rob. You won't be disappointed."
Kailesh Solanki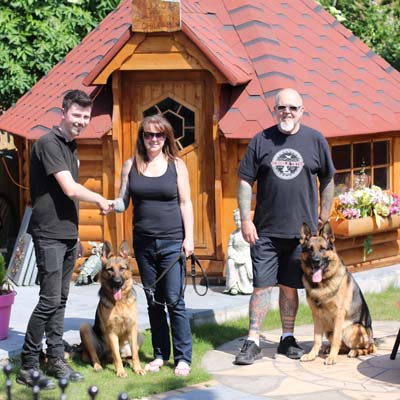 "2 years ago we got Bear from Total K9, he is an excellent dog, he has been beyond all of our expectations so much so that we took delivery of Xena as a companion for him approximately 2 weeks ago, and guess what she has settled in so well. Rob and Nathan have, with the Total K9 team provided us as a family with 2 brilliant well trained and socialised family protection dogs. I have no problem giving personal recommendation to anyone wishing to deal with this company. 5 stars in my opinion is not high enough, well done guys... thank you."
Steve Crane
ABOUT US
Some of TOTAL K9®'s team: Kayleigh, Nathan, Zoe & Josh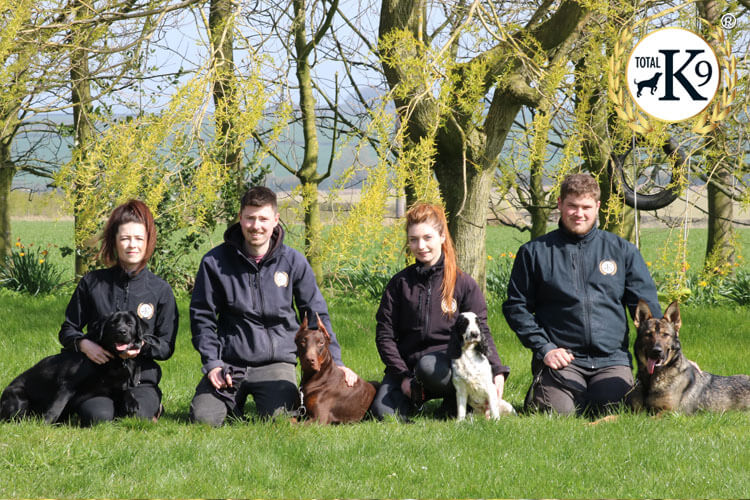 Robert Cammish, MBIPDT. Tel: 07400 072727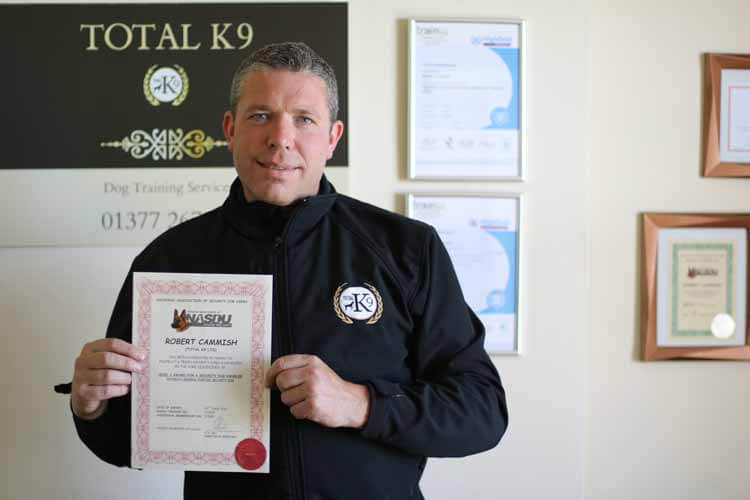 Protection Dogs Frequently Asked Questions
WHAT ARE PROTECTION DOGS?
Protection dogs are normal pets that are living with a family from their early life. This way the dog has full training to react when instructed to do so and they will protect the family with their life.
WHAT KIND OF DOG WILL PROTECT ITS OWNER?
Any breed of dog will protect the owner to some extent, but they are the best when trained.
ARE TRAINED DOGS SAFE FOR KIDS?
Dogs can help with security of a person or kid if trained well. They can provide protection for their owners and family because they are very loyal.
WHAT ARE THE BEST BREEDS FOR PROTECTION DOGS?
A lot of dogs can be fantastic guard dogs. Here are some I personally believe have the ability to be guard dogs: German Shepherd, Cane Corso, Rottweiler and Doberman Pinscher.
DO GERMAN SHEPHERDS MAKE GOOD FAMILY PROTECTION DOGS?
Yes! I personally believe that this breed offers the best dogs for protecting your family. They are house dogs with solid instincts to listen, learn, and obey.