Security & Police Dogs
Police Dogs For Sale
Security, Prison & Police Dogs For Sale
Browse our Police Dogs For Sale, Security and Prison Dogs For Sale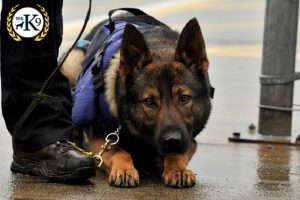 Here at TOTAL K9 ® we provide security dogs, police dogs for sale, prison and protection dogs in UK to every town, village of England, Scotland or Wales. Our police dogs are professionally trained for security purposes.
We have the experience and expertise to train and supply working service dogs to the police, prison and security sector or to source green dogs for potential clients (a green dog would be a dog showing good working attributes, good nerves and drives etc for this type of work) our police dogs for sale are trained within the British Standards BS 8517-1: for the use of a operational security dog.
We supply only top quality working police dogs for sale with the desired traits and drives for this line of work. TOTAL K9 ® also offer one to one Security dog training for dog handlers who have a front line SIA license and a suitable working dog please get in touch to find out and have an informal chat about your requirements.
Showing all 17 results